Welcoming Some New Friends
Putting the "Community" in Theater
Over the last few weeks your Playhouse 2000 has welcomed some new volunteers in several areas.  Let's meet them!
Pictured here are two "brand new" friends, and a couple of veterans, with P2K's esteemed Technical Director Nick Boland, taking a break from their work on the set forAnd Then There Were None to pose for this shot.  To the far left is Harry Shaw, spouse of last year's "Volunteer of the Year" Ginny, whose prior work with us has been in our sound/light booths.  Behind the group is multiple VOY winner and perennial volunteer Neill Day.  The two new guys are, front,
Riley Royce Smith and, behind him,Kai (who is so new I haven't even gotten his last name yet – sorry Kai).  Not pictured here but active volunteers in the scene shop areDick Lockwood, and W. J. Scott.  If you'd like to join the crew, reply here and we'll fill you in on the details.
We have some new faces on-stage as well.  Pictured here, from the cast of None, are Jem Goulding as "Vera Claythorne" and Chris Martin  as "Philip Lombard."  Both are making their P2K debuts later this month.  Chris is making his first steps on the boards since high school, and Jem brings with her lots of experience on stages both here and "across the pond."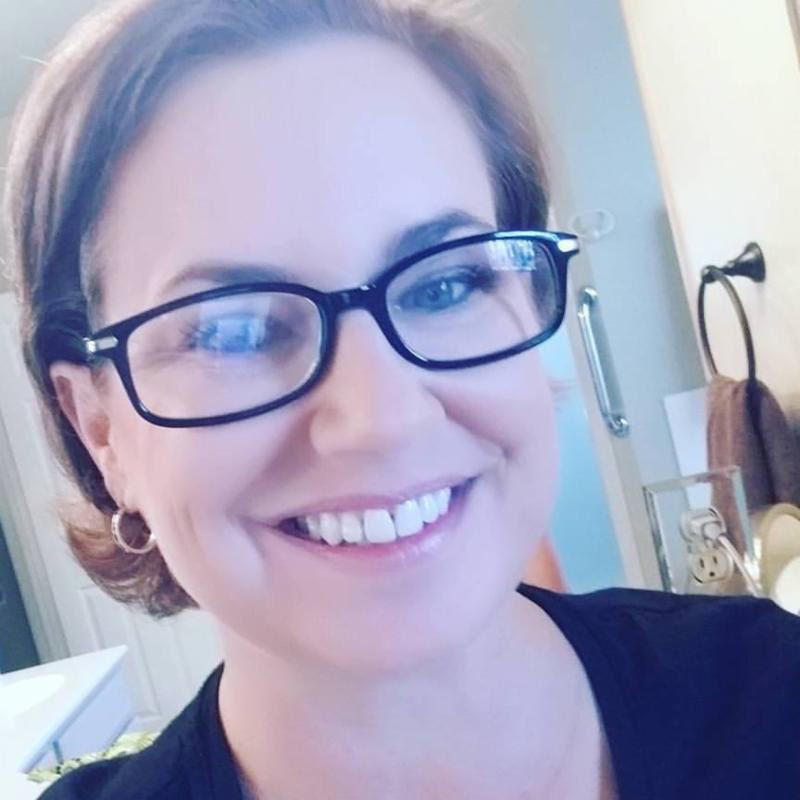 Two more debutantes areDana Williams in the role of "Emily Brent" and Paul Flett
playing "General MacKenzie."  Both are very new to the acting gig, but we intend to ensure that they're back with us again soon.  To find out more about how to get on stage with P2K, start at our website:  clickHERE.
RECRUITING USHERS:
P2K/Cailloux House Manager
Susan Burns
will offer training for new ushers – as well as an invitation to
our annual Usher Party – on
Sunday, October 23
.
For times and details, you must call Susan at
(830) 896-9393 x 302
.
There have been lots of additions to the P2K family this year – I regret that I haven't introduced them before now.  What all of them have discovered is that volunteering in live theater is as much about personal fulfillment as it is about providing great audience experiences.
If you've ever wondered about using your early theater experience again – or longed to try something brand new – P2K has room for you!  Get started by replying to this email – the theater is waiting for you!
P.S.  Almost everyone reading this already enjoys the theater life.  If that describes you, take a minute to forward this email to a friend, and get them involved too!  (The link is at the bottom of this page.)